These skydiving elephants totally look real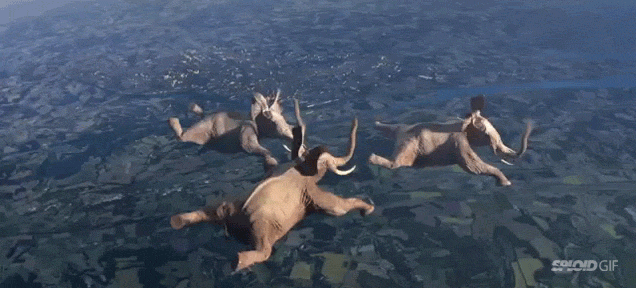 It's okay, there's no need to call PETA. The elephants are not real. For an old ad campaign forFrance 3, a bunch of CGI elephants, giraffes, turtles and ostriches were created to make it look like they were doing extreme human stunts like skydiving, riding roller coasters, walking a tightrope, skateboarding a half pipe and so forth. It's cute and ticklish to imagine real animals wanting to do the crazy stuff we do.
Live life on the edge guys! Here's a compilation of all the ad spots below.
via These skydiving elephants totally look real http://bit.ly/1khMPm7